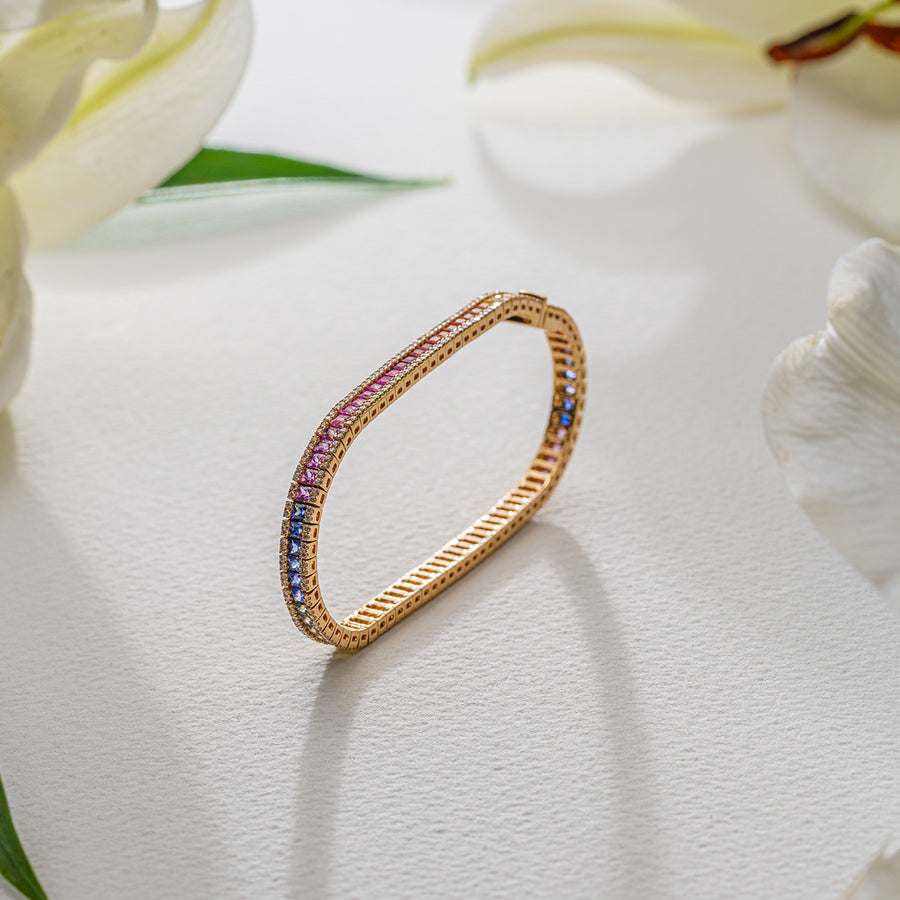 Qaws-Al-Matar Bracelet
Brilliantly Handcrafted Bespoke Pieces, an ensemble of Gold and opulent Gemstones combined with a touch of class. A hallmark of The Art of handcrafted, bespoke jewellery.

صممناها بكل شغف وعناية لتعطيك شعوراً بالتفرد، وكل قطعة نصوغها هي لكِ فقط. الذهب الخالص هو أساس مجموعة قوس المطر، المتوّجة بألوان جذابة من الأحجار الكريمة لتزيد من إشراقتك، ولتتناغم مع شخصيتك.
اقتني قطعة من هذه التشكيلة المبهرة وكوني جزءً من حكاية قوس المطر وشاركيها مع نفسك ومع من تحبين.

Beautiful diamond bracelet of Qaws-Al-matar made in 18k

Reference: DK000266 (Dubai)
Gross Weight: 15.67 Grams
Diamonds: 1.23 Ct
Stones: 6.70 Ct
Tag No: DK204114

Currently available in Dubai Branch.

Similar products are also available in MM Alam Branch. 

Be part of the Qaws-Al-Matar story, order one for yourself or for a loved one!